Texture paste "Sandpaper" is one of the "Graphite series" pastes.
Color: shimmery gray.
Video review of "Graphite series" pastes (click on the picture) :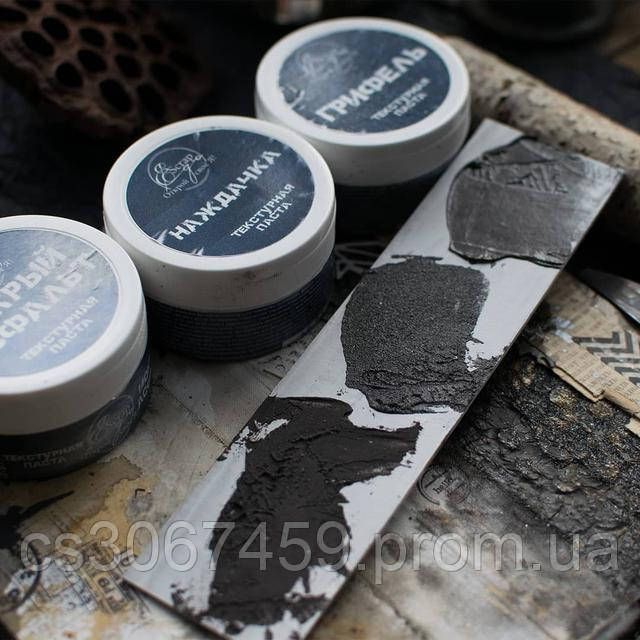 Designed for arts and crafts and scrapbooking.
Creates texture and volume on various types of surfaces: paper, canvas, wood, fiberboard, cardboard and other primed surfaces.
Apply with a palette knife or any other convenient device.
After drying, it creates a sandpaper-like surface with a pronounced rough texture in a shimmery gray color.
Drying and hardening time - from 30 minutes. up to 24 hours depending on the thickness of the applied layer.
We recommend natural drying (without accelerating drying devices, at room temperature, away from direct sunlight), drying with a hairdryer for embossing is strictly not recommended - this can lead to deformation of the applied layer.
After work, rinse the tools (until dry!) ​​With warm running water.
Volume: 150ml.
Weight: 200 g + -5%
Expiration date: 24 months. from the date of production at temperatures from + 5C to + 30C in a place protected from direct sunlight.